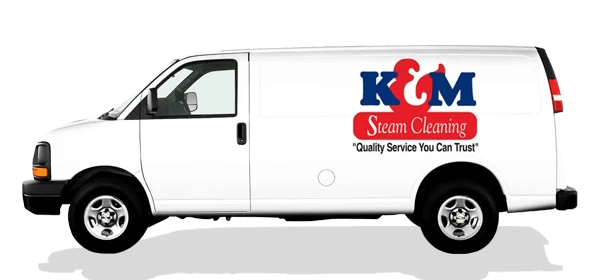 Frequently Asked Questions
I have a Living/Dining Room Combo, is this considered as one or two rooms?
This is a combination of two rooms. We consider these rooms as two separate rooms.
How long will it take for my carpets to dry/When can we walk on our carpets?
This is all based on the weather outside and how soiled your carpets may be. Since we live in Vancouver, BC (and surrounding cities) the humidity levels are all over the place. Because of this, it usually takes carpets 3-6 hours to dry. You will want to have your AC/Heater on/or around 74 degrees, enough for the air to turn on and circulate the air within your home.
Does vancouver Carpet Cleaning hire employees or contractors?
Every person representing vancover Carpet Cleaning at your home is an employee of MHD. MHD does not hire independent contractors.
I have kids/pets, are your products safe?
Yes, we take great pride in making sure All of the products we use are Pet and Baby Safe. Over the last 20 years, we have been in business, there has been a constant change in products that we use. The constant here at MHD Carpet Cleaning is we choose to continue to use a non abrasive , water based product in your home.
What does Professional Van-Mounted equipment mean?
There is a difference between professional van-mounted equipment and the rentable machines you see at your local grocery store or a dry cleaning method. Having professional van-mounted equipment allows us to steam clean your carpets at 210 degrees Fahrenheit and extract the contents deep within your carpet fibers. This allows for a superior steam cleaning and conforms more to the carpet manufactures recommendation for proper care.
How soon can I walk on my carpets?
Your carpets will take 3-6 hours to dry based on the humidity. You can walk on your carpets as you need to, just avoid the high traffic as much as possible.
What areas do you service?
North Shore, Vancouver, Coquitlam and the Tri-cities, Burnaby & New Westminster, Surrey, Delta, Langley and the Fraser Valley
Is vancouver Carpet Cleaning Insured?
Yes, we are insured and bonded. If you have any questions regarding this please call our office.
[vc_row][vc_column][er_space ersheight="3em" erstab_landscape_height="2em" erstab_portrait_height="2em" ersmobile_height="1em"][vc_tta_accordion style="flat" shape="square" gap="35″ c_position="right" active_section="0″ no_fill="true" collapsible_all="true"][vc_tta_section title="I have a Living/Dining Room Combo, is this considered as one or two rooms?" tab_id="accordian_2″][vc_column_text]This is a combination of two rooms. We consider these rooms as two separate rooms.[/vc_column_text][/vc_tta_section][vc_tta_section title="How long will it take for my carpets to dry/When can we walk on our carpets?" tab_id="accordian_7″][vc_column_text]This is all based on the weather outside and how soiled your carpets may be. Since we live in Vancouver, BC (and surrounding cities) the humidity levels are all over the place. Because of this, it usually takes carpets 3-6 hours to dry. You will want to have your AC/Heater on/or around 74 degrees, enough for the air to turn on and circulate the air within your home.[/vc_column_text][/vc_tta_section][vc_tta_section title="Does vancouver Carpet Cleaning hire employees or contractors?" tab_id="accordian_8″][vc_column_text]Every person representing vancover Carpet Cleaning at your home is an employee of MHD. MHD does not hire independent contractors.[/vc_column_text][/vc_tta_section][vc_tta_section title="I have kids/pets, are your products safe?" tab_id="accordian_11″][vc_column_text]Yes, we take great pride in making sure All of the products we use are Pet and Baby Safe. Over the last 20 years, we have been in business, there has been a constant change in products that we use. The constant here at MHD Carpet Cleaning is we choose to continue to use a non abrasive , water based product in your home.[/vc_column_text][/vc_tta_section][vc_tta_section title="What does Professional Van-Mounted equipment mean?" tab_id="accordian_13″][vc_column_text]There is a difference between professional van-mounted equipment and the rentable machines you see at your local grocery store or a dry cleaning method. Having professional van-mounted equipment allows us to steam clean your carpets at 210 degrees Fahrenheit and extract the contents deep within your carpet fibers. This allows for a superior steam cleaning and conforms more to the carpet manufactures recommendation for proper care.[/vc_column_text][/vc_tta_section][vc_tta_section title="How soon can I walk on my carpets?" tab_id="accordian_14″][vc_column_text]Your carpets will take 3-6 hours to dry based on the humidity. You can walk on your carpets as you need to, just avoid the high traffic as much as possible.[/vc_column_text][/vc_tta_section][vc_tta_section title="What areas do you service?" tab_id="accordian_15″][vc_column_text]North Shore, Vancouver, Coquitlam and the Tri-cities, Burnaby & New Westminster, Surrey, Delta, Langley and the Fraser Valley[/vc_column_text][/vc_tta_section][vc_tta_section title="Is vancouver Carpet Cleaning Insured?" tab_id="accordian_16″][vc_column_text]Yes, we are insured and bonded. If you have any questions regarding this please call our office.[/vc_column_text][/vc_tta_section][/vc_tta_accordion][er_space ersheight="3em" erstab_landscape_height="2em" erstab_portrait_height="2em" ersmobile_height="1em"][/vc_column][/vc_row]